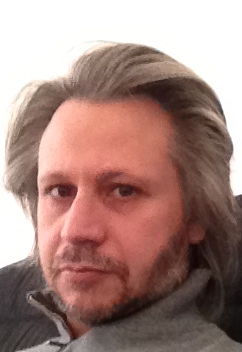 Michaël Sebaoun is a French composer born near Paris. He begins piano and music theory at the age of 4 at César Franck school of Paris. He later studied piano and composition in CNR of Paris, and in CNSMD of Paris with Bernard de Crepy, Dia Sucari, Jean-Paul Holstein, Edith Lejet and in ENM de Paris with Michel Merlet. His piano music has been recorded by the label Forgotten records and praised with 3 stars of Classical magazine. One of his pieces for flute was included by Olivier Lusinchi on another album (Panorama de la musique pour flûte au XXème et XXIème siècle). He is a founder member of non-profit organisation La Vie Des Sons which aims at spreading today's music. He also authored many papers for the french press (Classica, La lettre du Musicien, Euterpe, Femmes et Musique) and is currently working on chamber music.
---

Le compositeur Michaël Sebaoun est né à Boulogne-Billancourt. Il commence le piano et le solfège à quatre ans à l'Ecole César Franck à Paris. Il étudie le piano, la formation musicale et l'écriture au CNR de Paris avant de travailler l'écriture avec Bernard de Crepy, Dia Sucari, puis Jean-Paul Holstein et Edith Lejet au CNSM de Paris. Il étudie également la composition avec Michel Merlet à L'Ecole Normale de musique de Paris. Sa musique pour piano a fait l'objet d'un disque monographique( forgotten records) récompensé par trois étoiles de Classica, et sa pièce pour flûte est également gravée par Olivier Lusinchi sur CD (Panorama de la musique pour flûte au XXème et XXIème siècle). Il a été un des membres fondateur de l'association 5664 et crée l'association La vie des sons, pour la diffusion de la musique d'aujourd'hui. Il a publié de nombreuses chroniques dans les revues Classica, La lettre du Musicien, Euterpe et pour l'association Femmes et Musique. Il prépare actuellement plusieurs pièces de musique de chambre.
---
Scores by Michaël Sebaoun
3 beautiful and delicate samples of post-Messiaen piano writing. Dedicated to Michel Merlet

A beautiful hommage to the great master of the past century by a leading French composer 

A delicate and intimate piece with glittering harmonic colors, typical of French modern music.